Best Deal in Call Center Outsourcing Services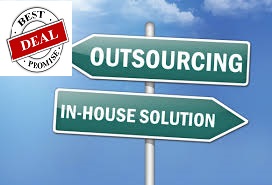 With our Call Center Services, you not just get your money's worth, but also reap profits. We help you scale the business ladder by ensuring that your old customers are retained and new customers are acquired with our adept
Customer Services
. The array of our
Outsourced Call Center Services
can be availed at the most competitive and best price in the industry, so that every business can afford a Customer Care Call Center Service. We also offer you an irresistible offer with host of Free Services
Free Advanced Interactive Voice Response (IVR)
We provide you Digital Voice Solutions along with our paid Call Center Services. We have a dedicated team of Software specialists with expertise in dynamic integrated IVR and dynamic web applications.
The IVR can:
Convert text to speech in real time
Provide information to caller in real time
Free advanced Intelligent Routing of calls
The technology of intelligent routing helps us to do Skill Based Routing so that our Call Center Executives with the appropriate skill-set speak to the specified customers. For instance your high net worth clients or customers can be routed to our most adroit Call Center Executives. We can also set priority of calls with intelligence routing technique available for you free of charge, along with our other paid Call Center services.
Free IT Solutions based on Dot net, Application Programming Interface (API), PHP etc.
The system of CRM at our Call Center helps you to generate more business through gratifying the present customers, and cajoling your former and potential customers, in an organized manner. We provide free full blown CRM system, customized to your requirements.
Free Operation Support System (OSS), Billing Package and ticketing system
OSS is the system used by most Telecom Providers for upkeep of inventory of network services. Our Call Executives can take and maintain Bills for you free of charge, along with the other paid
Call Center Services
.
Free advanced call screening and advanced call switching options with database integration
We will integrate the database to implement call screening options as required by you.
Free Queuing with advanced Que manager with ability to set priority for individual calls and view real time statistics
We have 100% Call receive as the Que manager ensures that no call ever goes unanswered, and directs the numerous calls to various Call Center Executives. Also, we have Border Gateway Protocol which ensures that no call is disconnected due to server or line busy issues.
Call Center Outsourcing Services
The flexibility your business will get is a fundamental benefit of using Call center outsourcing services for some ongoing business operations. When you entrust your customer service operations to specialists, they will improve that aspect of your organization. There will be a greater emphasis on customer service, while internal resources can be redirected elsewhere. Give us a call.