Don't get confused by the title of this blog post. 'Once in a blue moon' was the name of a story writing competition held at BlueChip Callcenter. Competitions like these are not rare but rather frequent, here at Bluechip.
Our Human Resource department organizes some or the other kind of contest every fortnight for the employees. After a whole week of hectic activity at our offshore call centers, everybody is all set for fun and frolic on Fridays. The training room on a Friday is so decorated with balloons that you wouldn't believe you are inside the premises of the most sought after call center outsourcing vendors.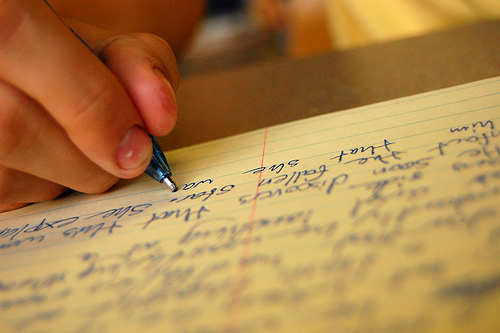 The activity of this Friday deserves a mention in our blog simply because the stories which emerged out of this competition were so incredibly amazing.
The topic of the contest was, as you guessed it – "Once in a blue moon." The contestants were given this as the first sentence of their story.
They had to write only 5 more lines and outline a story. Obviously no story can be complete in 5 lines. But we just wanted to assess the line of thinking and the imagination of the writer.
The winning story is reproduced here, so that our clients may also know about the exceptional talent of our call center agents.
 Story, By Anesh:
Once in a blue moon, I would see her. She would come with her surfing board to the beach. I must confess, she was more brave than most of the men. No macho could face the mighty sea with the ease and grace like hers. I definitely couldn't, with my phobia for water holding me back each time.
I cannot forget the day when the sea was really turbulent and she was battling with the crest of waves. Everybody was worried and praying for her safe return. Coast guards were keeping an eye on her, and were ready on their sea scooter.
But she returned, with her usual confident smile. The tempest hadn't scared her. I finally mustered the courage to ask this fearless damsel, "How could you confront these waves?"
She replied with her disarming smile, "I didn't confront the waves. I bowed down to them"
Didn't reading the story leave you speechless? We truly were. Anesh, waiting for your next story!