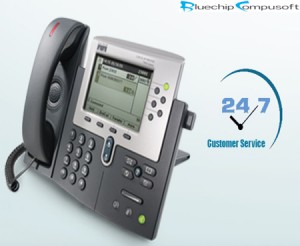 Every business which needs a service to just basically receive their phone calls gets confused whether should they go for an IVR or for a Phone Answering Service.
Deciding which is better of the two isn't as easy as it seems, because you would get a list of advantages and disadvantages for both the kinds. If you surf the internet, then typically you would find that those articles which favor IVR are posted by IVR service providers, and those articles advocating Phone Answering Services are typically written by its service providers. So essentially these articles are written to further vested interests!
We at Bluechip Callcenter have therefore brought an objective comparison for you between phone answering call center Service and IVR. And yes, we can claim to be objective and neutral as we at BlueChip offer both the services – IVR and Phone Answering services. So we needn't swing opinion in favor of one, just to attract clients.
So here's the evaluation between the two –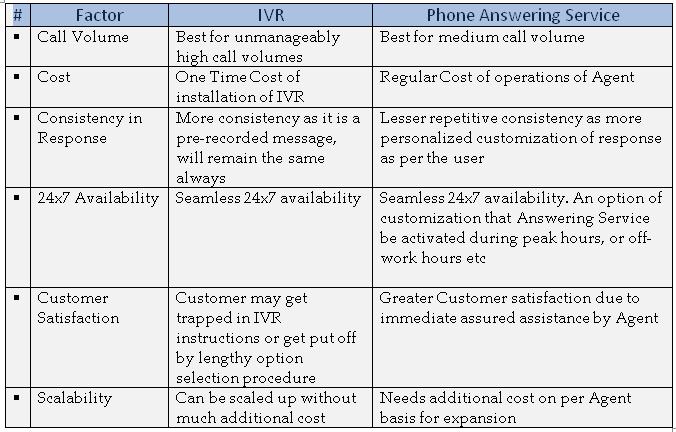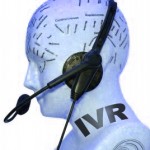 So as you can see in this comparison, there is no hands-down victory for either of the solutions. Both have their advantages and disadvantages. While IVR works best in certain situations, Live Phone Answering works best in another. Whichever you choose, the aim should be accomplished that no call should ever go unanswered.
These days you can easily combine both to get your perfect call center outsourcing solution. Like many enterprises have pre-recorded greetings from IVR, and then the option to speak to a Live Agent also as one of the options in IVR. So why stress over Phone Answering versus IVR, when you can get best of both the worlds!