With so much of work being outsourced to offshore vendors, it has become necessary for organizations to ensure that they are partnering with the right outsourcing vendor. The boom in the outsourcing industry has resulted in a huge rise in the number of call center service providers. Not all these vendors offer high quality services. You might end up outsourcing your services to someone who isn't able to deliver expected results.
So here is a quick checklist that you should refer to before outsourcing inbound call centers services.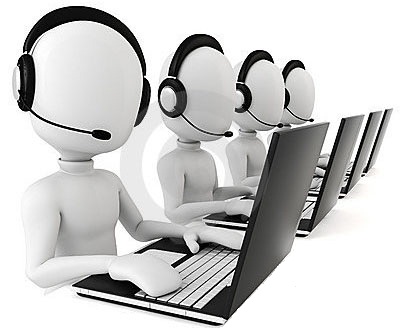 Years of Existence: Organizations who have been in the industry from a very long time would have good experience of delivering such solutions. It is always better to choose a vendor who has ten or more years of experience. However, if you choose a vendor having few years of experience only then you might have to compromise with the quality of solutions.
Industry Specific Experience: The vendor should also have some experience of serving clients from your industry domain. Bigger the experience better it is for you. If you are a telecom service provider then choose a vendor who has served clients from telecom industry. However, this factor can be neutralized if the service provider has overall good experience.
Technology Used: If possible, you should visit the delivery center from where the services will be provided. Check the equipments and technology that they use for delivering services. Further, you would have to gain some information in this matter so that you are able to properly evaluate the technologies being used at the contact center.
Quality of Agents: The customer care agents would be speaking directly to your customers therefore the quality of these agents and their services will be viewed as your quality. Conduct a few agent interviews to check the quality of the agents. Focus on their communication skills; pressure handling skills and the level of customer experience that they can offer.
The Cost: Perhaps, the most import factor in any business decision is the money factor. Outsourcing inbound call center services to an offshore vendor is highly cost effective but it does not mean that you should go for the vendor who offers minimum rates. You should weight in all the factors and then choose the one that offers best services at reasonable rates.
So next time when you think of outsourcing inbound call center services or any other business process, remember to evaluate your option according to this checklist.