The business world has seen a huge rise in outsourcing services and the trend is being followed by each and every industry now. However, this rise and popularity has given birth to many misconceptions and myths that have generated due to lack of knowledge and even competition in some cases.
Here we have tried to break some of the most common myths that have been associated with call center services, especially customer care services.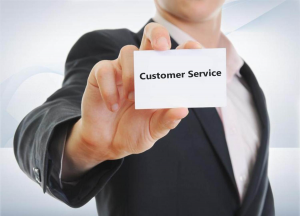 The Services Are Too Costly: If you actually believe in this myth then you are one of the most uninformed individual in the world. Not only is this the biggest misconception but the truth is that outsourcing customer care services actually helps you save a lot of money. Setting up an in-house contact center would require huge expenses for developing infrastructure, required technologies, Hiring resources and the salary of these resources. All this cost could be easily minimized by outsourcing the working to an offshore vendor. Whether you are outsourcing customer care services in New York, New Jersey or any other part of USA, you can save a lot of money.
The Quality of English and Their Services is Not Good: Many people believe that the quality of agents working in such call centers and their English is not very good. The truth however is that these contact centers hire only the best resources that have good communication skills. Proper interview is taken of each agent to ensure that he posses the right set skills required for the job. Once the agents are selected they are sent to special training programmes that are designed to prepare them for the desired process. These training programmes lay extra focus on the english speaking and communication skills of the agents therefore the quality of agents who finally come on floor is usually very good.
They are Unaware of My Business: Many of the company owners feel that the call centers don't know how their business works and therefore they won't be able to serve the customers properly. The truth is that even before any work is started on the client process, a lot of research and analysis of their business is done to fully understand how it works. Further, the technological advancements have made it very easy for remote agents to deliver proper customer services and read from a prepared script developed according to the business requirements while sitting miles away from the actual place of business.
The myths that have been developed in the minds of people for call center customer care services have emerged because of lack of knowledge and information. Further, certain people also play a part in creating such rumours because of their own personal interests. If you want to share your thoughts on this topic or would like to tell us about some myth related to call center services then please leave us a comment below.