Most of the businesses utilize the services of call centers to interact with the present as well as potential customers. This not only facilitates the handling of telemarketing, customer service or Telesales, but also allows you to focus on the activities for which your business is meant.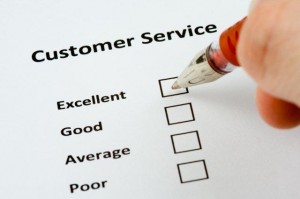 No doubt, the companies engaged in the business of call center outsourcing provide services that contribute significantly to a company's success. In addition, outsourcing facilitates the expansion of your business capabilities, maximization of profits and reduction in expenditure. Besides this, contracting out call center activities to a third-party service provider works wonders in terms of productivity, performance and quality. At the end of the day, a business owner need not worry about customer care.
In the present era of competition, an organization needs to do a lot to win over customers. Consequently, the satisfaction of customers becomes more important than anything else. Fierce competition and the race for higher market shares make customer retention inevitable for companies. At present, the retention of existing customers is much more important than the acquisition of new ones. This is the reason enterprises need to apply strategies that enable an improvement in the satisfaction of customers. Call center services contribute significantly to the value chain of an organization. All the customer service activities of an organization would go haywire in case they are unable to utilize these services. In a way, the services play their part when it comes to your brand image.
The pace at which technology is advancing is surely something that organizations need to watch out. Technological advancement is so much that it takes seconds for an old technology to be replaced by its newer and more efficient counterpart. Often, it becomes difficult for an enterprise to purchase and implement a new technology. Moreover, additional expenditure like training and personnel costs follow. All this makes outsourced customer support the end resort in the times of distress for companies that intend to save their valuable time and money.
The companies whose forte lies in customer care offer all kinds of services that you are looking for. This includes everything ranging from outbound and inbound call center solutions to the most efficient IVR services. If a company outsources the activities to a contact center, then not only does this enhance the productivity, but also gives priority to customers. This in turn allows a company to focus on the areas where its competence lies and reinforces the trust that your clients repose in you. Since you are able to save considerably, you can invest in the other areas of your business. Every company feels the need for customer support sooner or later. To cut the long story short, an enterprise cannot escape its most important need!