Businesses are always looking for ways to enhance their productivity and profits. The best way of bringing in more business for any organization is through outbound call center solutions.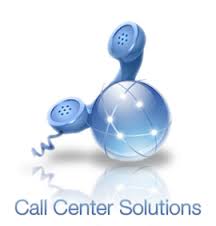 This allows organizations to be more proactive. They approach there customers on their own and provide them information regarding their products, services and various offers. Outsourcing these functions to experienced call center service providers makes good business sense as it is a cost effective way of enhancing business opportunities.
There are several outbound call centers solutions that are provided by BPO companies for specific needs of their clients. Here are a few of the solutions that call centers provide under their outbound services:
Lead Generation: The quickest and most efficient method of generating business opportunities is through lead generation activities. Call centers fetch relevant data for your business niche and conduct cold calling to bring business for you from those contacts. A lot of research and analysis is done to gather the most filtered and relevant data for calling. Agents handling these calls are trained extensively for cold calling.
Telemarketing Services: Telemarketing services are divided into two categories, inbound telemarketing and outbound telemarketing. Both the activities are aimed at attracting customers for sales. Customers calling in for product information are entertained in inbound telemarketing and call center agents try to sell these products to them. Various up-selling and cross selling techniques are used by agents to maximize the number of sales made. However, in outbound telemarketing, the existing and potential customers are approached with new offers and products. The agents try to convince them to buy the products.
Debt Collection: One of the most important departments in an organization is that of debt collection. Debt collection services are availed by those companies who offer their services on credit basis to their customers. Many a times, these customers do not pay what they owe to these companies. Debt collection is one of the most popular outbound call center solutions. Agents are provided with the details of pending debts and they call these customers with an aim to collect these debts. They are extensively trained for this. Agents use various negotiation techniques and convincing strategies for collecting debts from customers who owe money to the company.
Bluechip Call Center(BCC) offers highly cost effective outbound call center solutions to its clients spread all over the world. We are a leading business process outsourcing firm and provide reliable call center solutions to organizations coming from diverse business verticals. Whatever be your outbound call center requirements, we have the right solutions for all of them.