A modern buyer is far more conscious than before and seeks detailed information about a outsourcing service.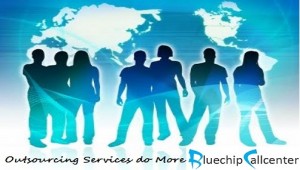 In the absence of call center services, an organization loses the opportunity to add a new customer to its existing customer base. Likewise, when an existing customer calls up your contact center, he looks for a feasible solution to his problem. If you fail to satisfy your customer as a service provider, then you might end up losing a valuable customer to a competitor who is always ready to grab such an opportunity.
The present scenario calls for outsourced services and the enterprise that fail to do so struggle hard to match the service level of their counterparts. Often, offshoring is preferred by organizations that intend to counteract that effect of ongoing economic instability in a smart manner. Customer support solutions not only offer the much needed satisfaction to your customers, but also allow your enterprise to retain its customers without adding to its workload unnecessarily. If your customers are allowed access to an efficient support system, they would sing praises of your services and thus contribute to your brand image. At the end of the day, word of mouth works faster than any of the tried and tested marketing strategies.
Irrespective of the size of your company or the business segment you operate in, it is important for you to listen to your customers. All what matters at the end is your ability to sustain a customer no matter what it takes. Your competitors are already waiting for an opportunity that would let them move ahead and increase their market share. In this situation, you need call centers outsourcing services that would help you strike a balance between business objectives and the increasing demands of customers. In addition, you need to work in a manner that not only enables efficient customer support, but also helps you improve your business deliverable.
We, at Bluechip Callcenter realize that providing service to a customer is simply not for the heck of a business. The existence of a business is ultimately because of its customers. We not only lower your costs and improve the efficiency of your services, but also streamline your operations in a manner that works in the favor of your enterprise as well as its customers.
The key to competent customer support lies in your ability to orchestrate all the elements of your business model with the capabilities of your outsourcing partner. Our company believes in taking charge of the situation by providing you with customized contact center services that can easily be aligned with your business functions. We make sincere efforts to leverage on our capabilities to deliver what is best for our clients.