Besides being the night for celebrations, 31st December is also the Award night at BlueChip Callcenter. The Employees of the year, Team of the Year were announced.
And the winners are: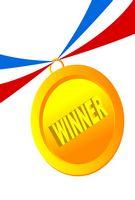 Employee of the Year: Ms Reema, Agent, Outbound Call Center
She was awarded for her exceptional skills in the field of Tele-Marketing, Lead Generation and Appointment Setting. She is one of the most persuasive callers that we have as she manages to not just arouse the interest of the customer but also follows up to take the call to its logical conclusion – i.e. a 'Sale'. Her performance was best as per the evaluation criteria. Besides the cash reward, she has also been promoted as the Trainer for Agents so that she can pass on her amazing skills to all the employees.
When called on stage to receive the award, Reema jumped in joy on hearing her name. "I don't know any other call center which rewards its employees with such big career leaps" she said after receiving the trophy.
Team of the Year – Inbound Call Center

This was the first year for the best team award and it was bagged by the team of inbound call center which includes the department of customer support and order taking. They were awarded as their dedicated performance, especially when the Sandy storm struck and also during this holiday season, had earned appreciation from the clients. This positive feedback for the entire team from clients made the team the worthy recipients of this coveted award.
But as we applaud our employees, the true winners are our clients who benefit from the best services by our Agents!