To welcome 2013 in our own style, we have given a special theme to our party on the 31st of December. And the theme is – "My idol". The idea is to make a new beginning, as we step into the New Year. The theme shall remind us of what we want to be and who we aspire to become like. While dressing up like our idols, we shall also have the opportunity to imbibe more personality traits from our idols.
For those, who are confused about whom to choose as their idol, then here is a brief explanation. So, who is an idol?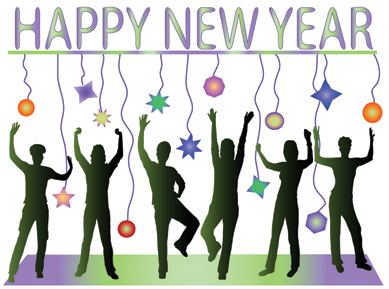 An idol is someone who inspires you. An idol is someone who motivates you to excel. It can be just one of the qualities in your idol which impressed you immensely or touched your heart. Idols don't have to necessarily be famous celebrities or superheroes. They can be ordinary people from our day to day lives who inspire us. Your mother can be your idol for the amount of infinite unconditional love she has. How a mother calms down her yelling children with love is definitely an inspiring lesson for any customer service call center agent.
Any animal can be your idol too. The swan for example has the ability to drink just the milk when it is offered a mixture of milk and water. This unique differentiating power is metaphorically considered as the wisdom to distinguish between what is good, and what just seems as good but actually isn't. This is indeed an amazing trait, especially every quality analysts aspires for it as they have to ensure that only high quality call centers services are provided and all low quality work is weeded out.
Your idol can actually also be inanimate object also, like a coconut tree for instance. It is said that every single part of a coconut tree is useful to humans, and not just the edible coconut water and meat. Its roots have medicinal value, its trunk is used for construction purposes and furniture, its leaves are used for and paper pulp, its shell is used as charcoal firewood, its husk is used to make coir and ropes, its meat is used as a source of protein and also for producing the coconut oil. Are we as useful and helpful to others around as the coconut tree? Every person working at the Bluechip Callcenter is encouraged to maximize their utility and capacity, in order to provide the best support to not just the clients but also our family and friends.
So on this New Year, dress up as your idol and take the first step towards being what you aspire to be!