The ever evolving technology has changed a lot of things in our lives. For instance, it has provided a wide range of new communication channels and mediums for us. SMS, email, web chat and social media are among the most common modes of communication that have evolved with technology in the last decade. Organizations have also grabbed this opportunity and have started providing customer support services on these channels.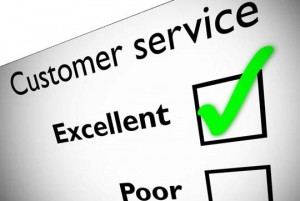 Email and chat support services have emerged as a new form of communication which has grabbed the attention of masses in a very short time. There are certain advantages of using these channels for communication. Email support services are mostly used in cases where organizations and customers have to exchange written documentations or any other type of files. Emails allow people to easily send long messages along with attachments. Further, they also act as a proof of conversation. It is highly cost effective to outsource email support services to an offshore email support services provider. Email support services are generally used in cases where an immediate reply is not required from either end.
Web chat is another great mode of communication for organizations. It allows customers to directly chat with a live agent. Most of the organizations provide a live chat support option on their website which allows the visitors of their website to get in touch with an agent. This agent then communicates with customers and provides them with answers to all their queries and questions. Contrary to emails, web chat support services are very fast and provide immediate support to customers. Offshore chat support services have become very popular today and most of the organizations today outsource chat support services to offshore call center service providers.
However, it is not advisable to stick to just one mode of communication. Today's complex and competitive business world requires organizations to provide multi-channel support services to their customers. This is the demand of current market scenario and organizations should comply with it in order to survive and generate enough profit. Support over phone calls, emails, web chat and social media channels are some of the most essential communication channels over which organizations should provide their customer care support services.
Please leave a comment below and let us know what you think about this post. You can also ask questions on this topic if you have any of them.