Called as the 'festival of lights', Diwali is one of the most celebrated Hindu festivals. Everybody dresses up in new clothes, lights up lamps and candles, decorates their house, and savours on sweet delicacies. The legendary fable says that the Hindu Lord Ram had returned back to his kingdom after triumph over the evil demon Raavana. A lot of crackers are also burst on this occasion, and the sky is lit with fireworks.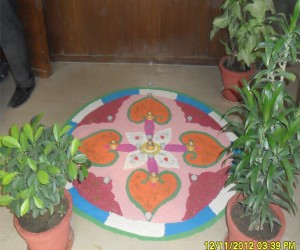 But lately, with worsening pollution levels, there is a campaign to promote an eco-friendly Diwali, something which we at Bluechip Callcenter endorse. Therefore we don't burst any crackers. But we don't compromise on the fun one bit. And that is why we organized a unique competition at Bluechip – Photography competition of the Lamps and Candles.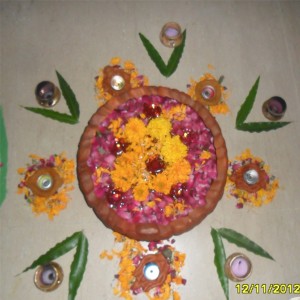 The participants were offered our office's DSLR camera and they were allowed 5 clicks per person. The participant would get these 5 photographs transferred to a computer system where they can do some Photoshop on it if they like. And out of the 5 clicks, they have to submit only one entry into this contest.Every person was given 2 minutes by the stop watch to capture 5 photographs. And then given 15 minutes by the clock to edit and choose the entry which they want to submit.The subject of photography for them was any of the lamps and candles lit within our office premises.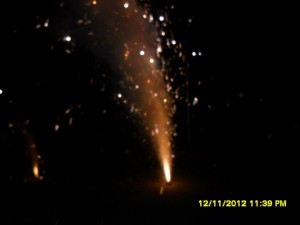 The best entry and the judge's unanimous favorite was the picture taken by Mrs. Serena of the
inbound call center
. Besides being very creative, she is also one of the most courteous Agents for
phone answering services
. It is interesting to point that she preferred to click the traditional mud lamps while many other chose the gel candles and electric lamps. This is why, judges found her photograph most appealing!After the competition, there was also a group photograph taken of the entire staff dressed in traditional ethnic wear. So it was a Diwali filled with lot of joy and cheer.We at
BlueChip Callcenter
 ensure that our employees enjoy each festival to the fullest. Because we realize that they work when the rest of the world is holidaying. Our commitment to 365x24x7 call center services is impossible without the dedication of our employees!