At Bluechip Callcenter, we realize that our clients are our raisons d'être. We thrive because our clients do. So when the world is celebrating the Thanksgiving Day, we would like to extend warm heartfelt thanks to all our clients.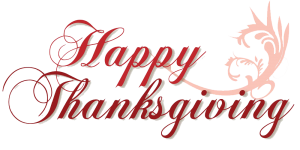 We would like to also mention that in the last 8 years of existence, we have served more than 500 big and small clients. Our clientele is spread across the globe from Montana to Melbourne. And each client has helped us grow, just as much as we have helped our clients grow.
We are thankful that our clients have crowned us as the most trusted call center outsourcing vendors and given us an opportunity to serve. We express the deepest gratitude for our clients, especially repeat clients, who repose their complete faith in us.
This is the reason why we are committed to exceed your expectations, whether you need customer care services or BPO services. The constant support from our clients has enabled us to rise to the zenith. Indeed whatever we are today, we are because of you. So please accept our humble and heartfelt – Thank You!