This box fixed on the wall is the custodian clock of our office, fondly called by all Agents as the Time Machine. It is actually a Biometric entrance and attendance system, in which all the employees have to punch in and punch out with their thumbs.Many offices do have a punching system through cards, but cards are often exchanged and there is proxy attendance. But creating a proxy for thumb is definitely next to impossible (until you are James Bond)!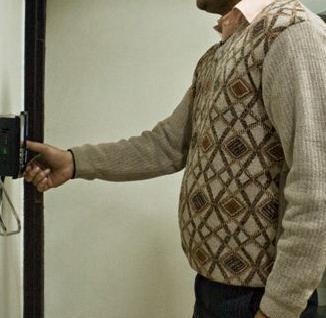 This system is indeed quite foolproof. You have to enter your unique Id number and then place your thumb for scanning. Only if the present impression matches with the pre-recorded thumb imprint, the green signal lights up, the time gets recorded and you have a successful punch-in. If the thumb prints do not match, then neither is your time recorded nor is your log in. This works as a security measure too, ensuring that nobody who isn't an employee gains entry inside.Just the presence of this machine has meant that everybody reports on time. And naturally as a result, all the work also gets done on time. We have been consistently providing before time delivery to all our clients of the
back-office support services
. And we have a seamless functioning of our 24×7 Customer Care Call Center as all our Agents of the next shift arrive well in advance to take the charge.The consciousness for time is greatly enhanced by the presence of this Biometric machine. This machine has successfully steered the entire workforce towards better time-management and made us inevitably punctual.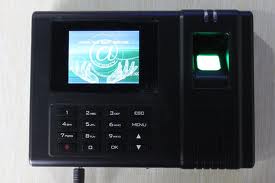 And our clients are the ones who benefit maximum from this. One of them, a Senior Operations Manager of a Logistics firm had remarked "I had gotten used to excuses for not meeting the deadline, whenever I outsourced my work off-shore. The deadline extensions would typically stretch to few days. But with Bluechip when I got a delivery before the deadline, I was so pleasantly surprised! I give them full-marks for their superb commitment to the turn-around-time." A lot other clients are all praises for our punctual services. And this has translated into referrals and a lot more business.They say in the sci-fi stories – a Time Machine has the ability to take you back in time. But our Time Machine has actually taken us forward. We are progressing faster, expanding our staff and provisioning more services. We have achieved the growth and stature which other organizations have taken decades to accomplish. Definitely then our very own Time Machine must be thanked for keeping us ahead of the times, always!