None can deny the importance of having satisfied customers as they are the most important aspect of today's business setup. The tough competition has also prompted organizations to take customer support services seriously and deliver proper customer experience to them. Organizations tend to hire a call center outsourcing vendor who could take care of their customer care services and deliver an enhanced customer experience to them.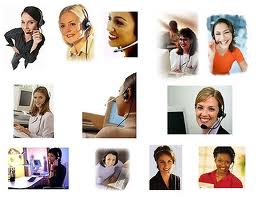 These service providers are trusted with one of the most important part of the business by their clients. It is required that they provide proper services that can keep the customers of their client's happy. Mentioned below are some tips that can help them in providing enhanced customer experience through their call center services
Hire The Right People And Train Them Well: Everyone is best suited for a particular type of job and it is your responsibility to find and recruit right people for the job. Further, you need to train them properly for the work that they are best suited for. Develop good hiring strategies that can be effective for your particular requirements.
Keep The Staff Happy And They Will Keep Customers Happy: It has been observed that vendors who keep their internal staff happy and satisfied are able to deliver much better services than those who are not. Keep them happy so that they respect the company for which they work. This will make them put in their best effort while taking calls from customers.
Pay Attention To What Customers & Your Staff Say About You: Getting feedback and acting upon it could be one of the best things for you. Your customers as well as your staff can give all the information and feedback that you need to know. Listen to what they have to say and act upon it in the right manner.
Communicate: Lack of communication could be one of the biggest problems for you. Communication between top management and the front line agents is rarely possible in companies offering BPO services and KPO services. It is the responsibility of the top management to ensure that the front line staff is able to communicate with them on a regular basis. This will be seen as a nice gesture by the staff and would provide valuable information and feedback to the management.
As a call center outsourcing vendor, you need to understand that providing enhanced customer experience to callers is your prime responsibility. You need to do whatever it takes for making this happen. Mould your call center services in such a way that callers experience completely satisfying services from your end.