There was a debate on one of the Google hangouts on the topic – "Will Technology Kill the Call Center?" a week ago. We at Bluechip Callcenter feel that the answer is an emphatic 'No'. As a matter of fact, the Call Centers were born because of technology. It is only after we advanced in Information Technology, and when internet enabled VoIP calls could be made easily by sitting in one part of the globe, and talking to somebody in another hemisphere, that we actually saw the boom of Call Center industry.
Technology has in the past played the role of enabler for the call center industry, is doing so in the present, and will do so in the future too. One of the noticeable transition is from pure Call Centers, which use only phone, to Contact Centers, which use other internet enabled communication channels – like an e-mail, chat support, fax etc. CCaaS (Contact Center as a Service) has become possible due to evolution of call centers along with technology.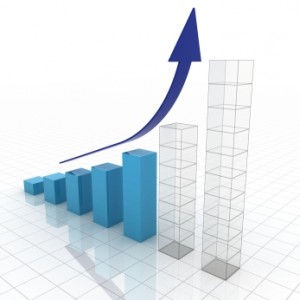 Following are the three prominent Call Center Outsourcing Trends in the technology field:
1.  Cloud in the Call Centers
Gartner, one of the top market analyst think-tank has predicted that 75% of contact centers will integrate with one or the other form of cloud.
2.  Analytics for Call Centers
Better systems and tools have been developed for reporting and monitoring of the Call Center Agents with technology to record and store all these call recordings. This will give us better analysis for each call and also better quality, and a welcome trend in call center outsourcing.
3.  Web enabled Self-help along with Customer Service
Customers have always wanted self-help material about the products they buy, like a detailed how-to-use manual. These how-to programs are now increasingly available on the web for customers. In such a scenario, the call becomes the last resort for the customer. They call only after they have failed to figure it out themselves through the self-help. In such a scenario, the assistance by the Agent becomes all the more crucial.
So as the latest trends of call centers outsourcing indicate, technology and call centers have symbiotic relationship. They are not here to kill each other but to help each other grow!