Attending phone calls is no mean task. You have to be calm and polite throughout as you answer largely similar queries again and again. Phone answering is a full time job if your business generates a good call volume. And the larger your call volume, the more number of people you need in your call center.
But not every business is able to afford an inbound call center. Even outsourced offshore call centers, which are cheaper than the homeshore or nearshore call centers, can be out of your budget.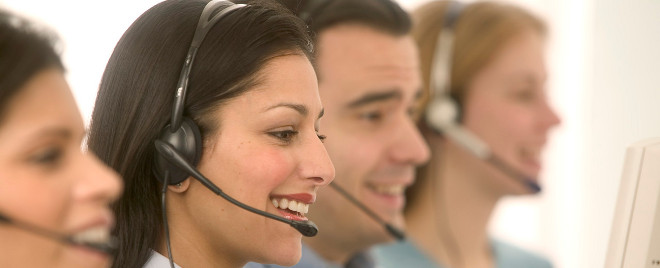 What to do in such a scenario?
You could divert the incoming calls to all of your staff and make everybody double as a Call Center Agent.
Or you could get professional, polite Call Center Agents from BlueChip, on a sharing basis. Yes you heard it right. Call Center Agents can be SHARED!
By definition, shared Agents are those who work for more than two clients. As opposed to Dedicated Agents who work only for one client.
Shared Agents cost lesser to the business because the costs of maintaining the Agent are shared between various clients. You get billed only for the number of minutes the Agent answers on the behalf of your business.
Cost is however not the only reason that clients opt for Shared Agents. Some of the other reasons for preferring to hire Shared Agents instead of Dedicated Agents are:
Such low call volume that you can't justify hiring a dedicated resource for it.
Call Volumes peaking only in a specific time slot and not always, therefore call centers 24×7 isn't required. It's prudent to have shared agent for the lean off-peak hours.
Flexible billings as you are charged by the minute, only for the time when the Agent was answering your calls.
Shared Agents are also used as a Trial method before finally placing a requirement of Dedicated Agents.
So when you are looking for call centers outsourcing in your budget, choose the Shared Agent plan from BlueChip!