We at Bluechip Callcenter have a simple, fundamental work principle– 'Highest priority to highest quality.' From the smallest trivial tasks like color-coding an Excel Sheet to the biggest most complex tasks like Custom Software Development, we deliver only Quality work.
But achieving Quality is no mean feat. Especially because Quality is often subjectively determined and individually defined! So 10 people can have 10 different ideas about what Quality means to them. In such a scenario, the version which we trust is our client's version of quality.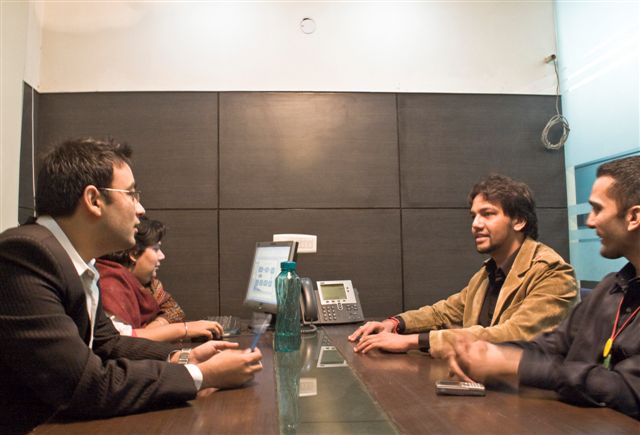 Therefore, we begin any project by first mapping all the expectations and requirements of our Clients. And fulfilling their expectations becomes our objective. For example for call centers services, some Clients would consider short conversations as high-quality, while another client would consider longer meaningful conversations as high-quality. And to align our vision of high-quality with that of our client, we lay emphasis on not just one-time expectation mapping, but continuous and regular Client Calibrations after the project has begun.
Client Calibration is essentially a process when Clients and our Quality Control team (which includes Quality Analysts, Quality Supervisors and Quality Managers) sit together and evaluate the work.
For example, Clients and our Quality team will listen to the same call recording, and each one will evaluate it separately on set criteria. The scores given by the client and the scores given by our Quality team, both are tallied. If the Client's scores are similar to the ones given by our Quality Control Team, then both are on the same page. But if they are not, then we identify the points where the scores differ. We then hold discussions on the points of differences. And this churning and thought sharing brings about a consensus on Quality.
The beauty of these Client Calibrations is that they are not one sided. There is dialogue and both clients and our Quality teams present arguments to support their evaluation. The resultant directions from clients help us understand what they want and we deliver them exactly just that.
You are surely missing one of the most engaging discussions if you have never had a Client Calibration session with BlueChip Quality Control Team. But to be part of this calibration, you would first have to become a part of our clientele. Request a quote with us if you too are committed to highest quality.