Partnering with the right call center outsourcing vendor is very important for organizations. As they are going to trust them with some of their most critical business processes therefore it is required that these service providers are able to deliver expected quality of services. The need for the right partner becomes more prominent when organizations require them to handle customer support services. In such cases, the service providers represent the organization and communicate with customers on behalf of them. Maintaining high quality standards is most important in such conditions as it directly affects the client's business.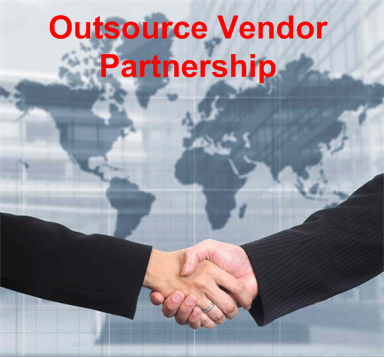 Mentioned below are a few points that could help you in finding the right partner.
The Total Experience: The first thing that you need to check is the experience. The service provider should have good experience of delivering call center services to organizations operating in diverse business verticals. They should have proper experience of working for organizations from your industry too. This is important as prior knowledge of your industry would allow them to understand things quickly and result in better quality of services. Further, the management team should also have vast experience as they will be the ones who will be responsible for managing your process at the other end.
The Infrastructure: Next, you need to check out the infrastructure. The delivery center, from where all the services would be delivered, needs to be of high standard. The quality of equipments is also required to be properly evaluated. Moreover, they should be using all the relevant and modern technologies. They should also have a good power backup system along with secure server rooms.

The Agents: The quality of the agents working at the contact center is also required to be properly evaluated. These will be the frontline people who would be communicating directly with your customers. Unless you are satisfied with the level of expertise, experience and talent of agents, you should not hire the vendor. Talk to some of the agents and determine their effectiveness.
Price Comparison: The main purpose of outsourcing call center services is to reduce the overhead expenses. Thus, clients should always compare the prices of service providers. However, price should not be the deciding factor as a good call center outsourcing vendor would definitely charge more than a normal service provider.
First, you need to select the most suitable candidates and then start comparing their prices.
Whether you require call center services or IT support services, you need to partner with the right vendor in order to receive effective solutions. Apart from all the above mentioned points, you should also conduct a thorough research and investigation about the prospective partners. This would help you in determining if they are the right partner for you or not.